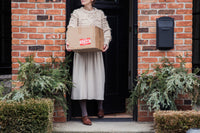 Changes are coming to our delivery and collection days!
Delivery and pick up orders will now only occur two days each week.
These will be either Wednesday or Friday at your preference.
Please select your preferred day for delivery or collection during check out.
Changes will be effective from 6th November 2023.
More information
Delivery + Click & Collect
DELIVERY
Please select your preferred delivery day during checkout.
We deliver two times a week on either a Wednesday or Friday.
We ask that you leave a container out on the day of delivery for us to transfer your veggies into so we can be environmentally friendly!
more info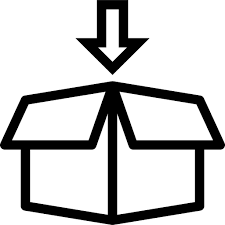 PICK UP
We can have your order ready for you to collect on either a Wednesday or Friday. Please allow us 24 hours to prepare your order from the time your order is placed. Collection can be made between 1pm - 5pm on your chosen day. An alternate time can be made at our discretion. 
You can pick up your order from 6 Farmar Street, Blenheim.
more info
About us
Alistair Dawson - Owner 
I have been growing vegetables for over 20 years. At first, it was a hobby, which soon eventuated into a small business. For the past 18 years, myself and my wife Kathryn, have been marketing our fresh produce at the Marlborough Farmers' Market with like-minded growers. All of the vegetables we market have been grown locally in Marlborough by us. The 2020 COVID-19 pandemic and lockdown forced us to take a different approach to marketing our vegetables while the Marlborough Farmers' Market was unable to operate. We opened our online store during the 2020 lockdown which allows our customers to buy fresh, quality produce online.
CONTACT US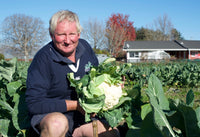 Your reviews
I have tried many services but yours is the best veggie delivery service so far around all the South Island, for both quality of the products and service!

Helene
My son said the carrots are the best he has ever had! So sweet and fresh!

Rachael
Location
Wondering where you can collect your order from?
6 Farmar Street.
Blenheim, New Zealand.
Orders for collection will be available between 1pm - 5pm